Meet Dr Tiger (Zixian) Yang BDS (Honours)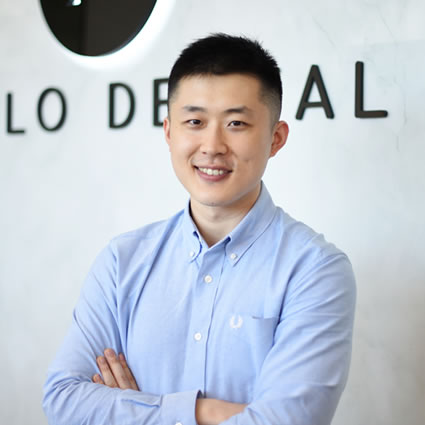 Dr. Tiger Yang joins Hello Dental with his experience in dentistry from across the Tasman. Having completed his Bachelor of Dental Sciences (Honours) from the University of Queensland in Brisbane. With a background in research and extensive experience working in rural Australia, he is able to provide a wide range of treatments with confidence.
Although having had his tertiary education in Australia; Dr. Yang has his roots growing up in New Zealand. At a young age, Dr Yang immigrated to New Zealand from China and grew to love the culture here, after completing his university studies, he returned back home to Auckland and began working in private dentistry to develop and grow his professional skills.
Our patients are under excellent care with Dr. Yang as he is focused on cosmetic dentistry and endodontics. He provides detailed dental examinations and aims to build long term rapport with his clients. Dr. Yang is also proficient in oral surgery ensuring maximum comfort and care whilst in the dental chair.
Dr. Yang aims to be at the forefront dental research and believes oral health leads to general well-being. He looks forward to attending both national and international conferences to continually develop his professional skills.
Outside Of The Practice
Tiger stays active by regularly snowboarding, he also deeply enjoys music and has a wide collection of guitars. Dr Yang is fluent in both English and Chinese, he is also trying to learn Spanish in his spare time.

Hello Dental | (09) 217 3115