About Hello Dental
What Drives Our Massion Bay Dental Practice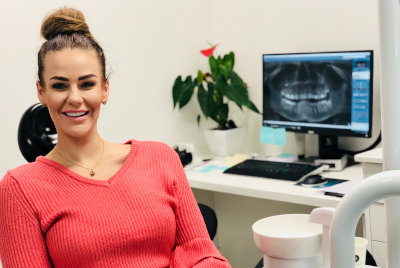 Founded in 2018, our family dental practice is backed by Dentist Dr Shirley Wan and a team with several years of experience. Our new office is conveniently located in a cosy residential area, making it more convenient for us to serve families and professionals that live near the beach. All ages are welcome, including young children. We are excited to continually build our clinic with the support of the local community. Our success is the product of our beautiful surroundings. From our staff and families to every individual client and lovely referrals that we receive.
Insurance Accepted, Payment Plans Available
Our practice accepts the Ministry of Health dental scheme, which provides coverage to youth between the ages of 13-18. We also welcome ACC and Southern Cross insurance plans. All of our fees are conveniently disclosed, for your consideration when choosing a dental provider. Affordable financing through Q Card is also available.
Types of Services That We Offer
From comprehensive family and paediatric dentistry to more specialised services like Invisalign®, we have everything you need to keep your smile healthy and beautiful. To us, you're more than just another patient with dental needs; we're here to help you enjoy a lifetime of confident smiles! We make our services available to fit your busy family schedule so that everyone in your home can access the care they deserve. We offer comfortable root canals, wisdom tooth removal and other services to prevent referring you to a more expensive specialist when possible. During your exam, we'll answer any questions that you have and help you choose between appropriate types of treatment based on your priorities and needs.
Our Hope for Patients
It's our desire to create a long-term relationship with each of our patients and their families. By establishing a foundation of trust, preventative philosophies and gentle care, we hope that you'll turn to us when you need treatment or an opinion about your oral health.
Contact us today to schedule your new patient appointment and learn more about making us your dental partner for life!

Hello Dental | (09) 217 3115