Dental Implants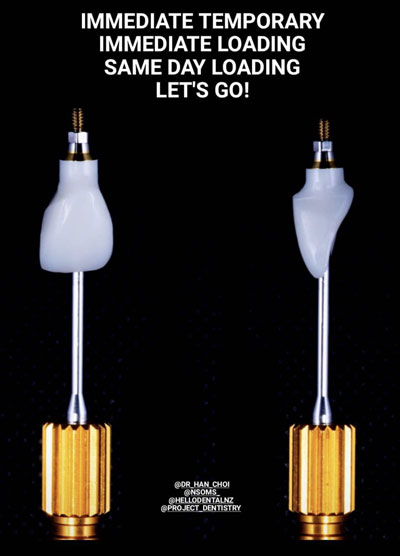 Dental implants are the gold standard for replacing missing adult teeth. They are the most similar to what nature can provide for you; replacing both the root and crown of the tooth. It does not rely on any neighbouring teeth for support.
Implants are a definitive long term solution that can last for a lifetime. With the latest in 3D technology we can work seamlessly to provide an easy, comfortable and affordable treatment option for our clients.
Dentists and our oral maxillofacial surgeon colleagues at Hello Dental offer the full range of dental implants.
Dental titanium implants serve as artificial roots, firmly anchored into the jawbone, that support a fixed or removable tooth replacement. A single implant is used to replace a missing tooth, and multiple implants can be used to replace multiple missing teeth or you may choose to have all of your teeth replaced.
Our clients have enjoyed new teeth with our implant work as they can be made to look completely natural. Most people cannot identify or distinguish the difference between a Hello Dental manufactured dental implant vs. a real tooth.
Our priority is your health, having a full set of functioning teeth becomes paramount as our age increases. The ability to enjoy, digest and consume a balanced nutritious diet requires strength from our teeth. Our entire body is an ecosystem we need to protect and maintain. Having long term liquid food or avoiding chewing on certain regions of your jaw can cause issues to the gut, jaw bone and skull.
A single tooth dental implant costs $5000-$7000 including surgical fees.
Free consultations are welcome, you can secure an appointment by booking online, via email team@hellodental.co.nz or calling (09) 217 3115 .
All-On-4® – Full Teeth Replacement
This is perhaps one of our favourite procedures as it is truly life changing. This procedure does take months and a lot of careful planning amongst our dentists and surgeons.
The All-On-4® treatment concept is the best in its class of solutions for patients with no teeth or have set of teeth that are soon to be lost.
With All-On-4® you only need four dental implants to support a new full-set of teeth.
Fixed set of teeth: Your new set of teeth will be permanently attached to the implants and will only be removed by one of our clinicians for annual hygiene visits.
Immediate function: You will receive a fixed new set of provisional teeth on the day of your surgery.
Best aftercare: After the procedure, you'll receive regular follow-ups for up to a year to ensure a complete recovery.
If you have existing dentures or removable plates this procedure means you will no longer need to take them in and out. The final All-On-4® is a fixed appliance. This is securely placed into your mouth and functions very similar to your own teeth.
Before and After Photos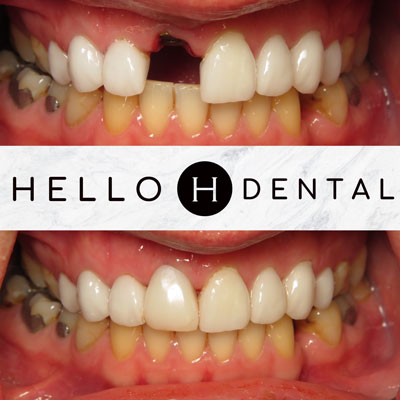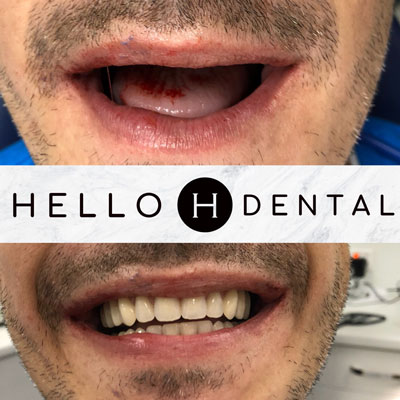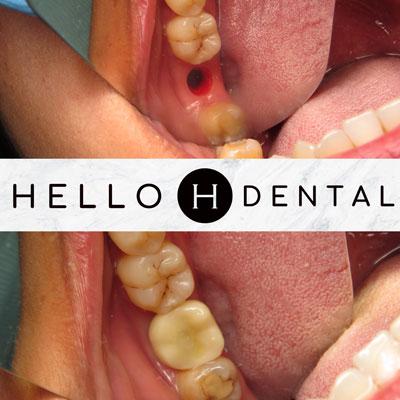 Ready to get started?
Contact us today to make an appointment.
CONTACT US »

---
Dental Implants | (09) 217 3115