Services Available at Hello Dental
Something for Every Mission Bay Smile
As your family dentist, we're here to facilitate a long-term relationship with you and your loved ones. When you need an opinion about a particular dental issue or a provider that puts your priorities (and budget) first, we're sure that you'll find everything you need with our skilled and professional team. Your care should be as unique as you are!
Services we offer include:
General Dentistry — If you've ever felt pressured into getting treatment you didn't want or need, we're here to change that. Our metal-free fillings and crowns help you to treat broken or decaying teeth, adding years of health to your smile. Drill-free laser fillings are also available. When you need more complex treatment, you'll be happy to know that we also offer extractions, wisdom teeth removal and root canal therapy.
Emergency Dental Care — During the pandemic we are providing urgent and emergency dental care which is funded by the government for those in need. Work and Income New Zealand (WINZ) Dental benefit for urgent and emergency relief of pain treatment. Hello Dental is a registered dental provider for Work and Income New Zealand (WINZ). We can provide same day quotations for pain relief and urgent treatment.
Preventative Care — Scheduling routine six-month appointments provides you with an advantage when it comes to avoiding gum disease, tooth decay and intercepting dental problems when they're in the earliest forms of development. Soft tissue lasers are a comfortable, safe and effective way of maintaining optimal gum health.
CEREC Same Day Crowns and Veneers — At Hello Dental we utilise the latest technology to give you the most effective and comfortable treatment. Now you can get SAME DAY Crowns and Veneers with our CEREC technology. Find out more and contact us today!.
Orthodontics — Whether you're an adult who is considering straightening your teeth with clear Invisalign® aligners or have a teenager that needs braces, you'll be happy to know that we offer all of these orthodontic services right here in our office. These convenient and effective treatments are just what you've been looking for when it comes to correcting misaligned or gapped teeth.
Invisalign® Elite Provider — Here at Hello Dental in Mission Bay, we are proud platinum elite providers of Invisalign! – Contact us now for your Invisalign consultation!
Cosmetic Dental Treatments — From laser teeth whitening to dazzling porcelain veneers, we have a variety of aesthetic treatments available to help you perfect the ideal appearance you've been searching for. If you feel self-conscious about the way your smile looks, ask how we can help.
Sedation Dentistry Options – We work with a mobile anesthetist for sedation patients and can refer for treatment to be carried out under general anesthsia in an appropriate theatre facility.
Dental Implants – Dental implants are the gold standard for replacing missing adult teeth. They are the most similar to what nature can provide for you; replacing both the root and crown of the tooth. It does not rely on any neighbouring teeth for support.
Root Canal Treatment - Root canal treatment can provide instant relief from dental pain and aches. The entire procedure may require up to to 3 visits. The good news is often the first visit is enough to alleviate the initial symptoms.
Invisalign® Platinum Elite Provider
Hello Dental in Mission Bay are proud to be platinum elite providers of Invisalign®. Contact us today to book your consultation and get the smile you have always wanted!
Insurance Plans Welcome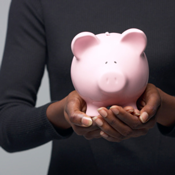 Hello Dental accepts Ministry of Health dental funds, making it easier for your child or teenager to access free oral health treatment (including braces).
We also accept ACC and offer free consultations for enrollees to determine if their care is completely covered. Southern Cross insurance plans are welcome and can be claimed through our office; if you are only enrolled for medical coverage, you can still receive an automatic 10% off of your dental fees.
Low and zero-interest financing is available through Q Card. Apply online or in our office to book your treatment straightaway. We are happy to discuss any payment options with you.
Your Best Smile Starts Here
Have you seen a dentist in the past six months? If not or if you're having a dental problem and need a professional opinion, contact us today!

Hello Dental | (09) 217 3115